WATCH VIDEO - WELCOME TO FLORIDA FUR BABIES
At Florida Fur Babies strive to provide Florida's premier puppy adoption experience. We appreciate and celebrate the difference our puppies can make in the quality of one's life.
Small Breed Puppies for Sale
Puppies with a GUARANTEE
10 Year Health Guarantee
The health of your new family member is our primary concern. We take all necessary precautions from vet inspection of our pups to their parents requirement to pass annual exams. If there's something undiscoverable at 8 weeks of age that later comes up as hereditary or congenital, you're covered. We stand behind our pups with up to a 10 Year guarantee.
Breeders with INTEGRITY
Our breeder partners are our allies in serving the interests of our clients in bringing to market the highest quality puppies available. We seek breeder partnerships that share our concern for social responsibility and the environment. We have a zero tolerance for substandard breeders.
Breeders with COMMITMENT
Developing long-term, personal relationships with breeders means we can work closely with the people, who raise the puppies we provide. We frequently visit our breeders to ensure our puppies and the practices used to raise them are always improving. With our breeders, their pets and pups are their main focus and priority.
Customer Pickup Experience
Customer Photos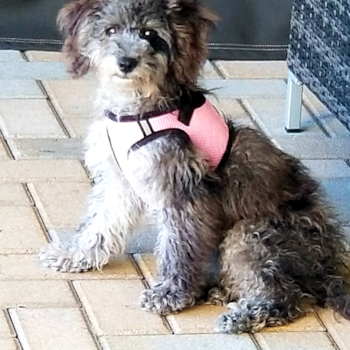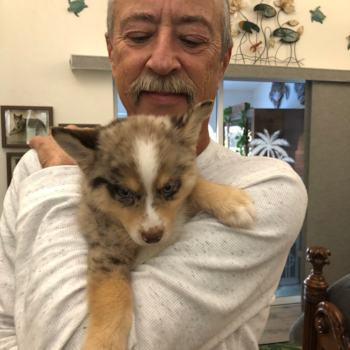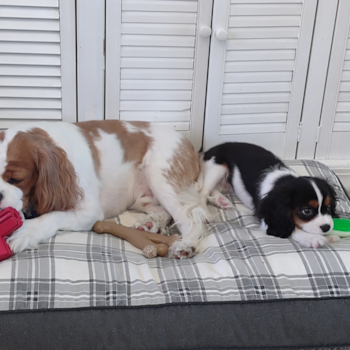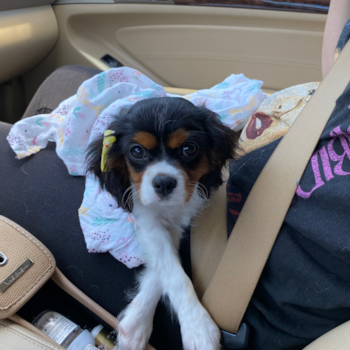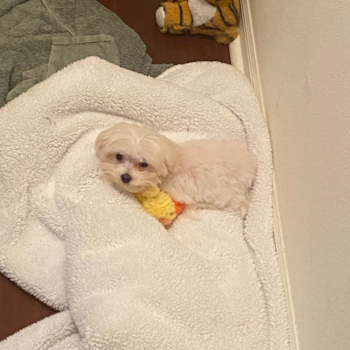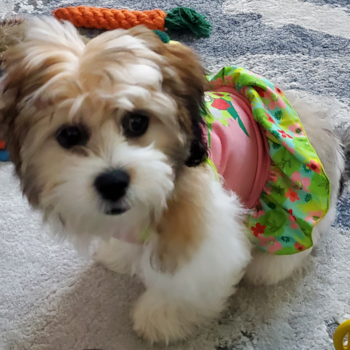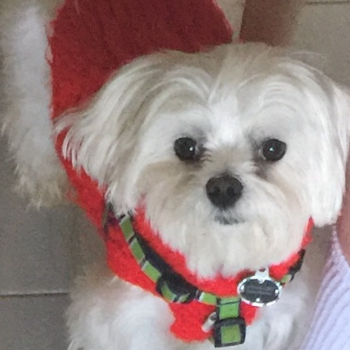 Post photos of your puppy as it grows! Florida Fur Babies and our network of trusted breeders love receiving updated photos of the puppies. Posted pictures will appear in the puppy photo gallery and breed information page for everyone to enjoy.
Customer Reviews

XAVIER
Shih Poo Puppy
in Riverview
Baxter has had another birthday since I last posted. His birthday was February 21, 2019 and he is now 5 years old. It seems like yesterday that I brought home a little bundle of fur that fit in the palm of my hand. He is one of the best things that ever happened to me and I am as pleased today with Crystal and Joe as I was the day I first met them. (Submitted on 5/20/2019 and had IT issues with them posting)

Timmy
Morkie Puppy
in Cross river
Mark tirschwell
1/16/2016
Saw him on the web site and instantly fell in love. Joe and Crystal were kind enough to let us pick him up on Christmas Day. The entire experience was amazingly simple. Paperwork was all perfect and our vet commented on his demeanor and how healthy he was. I highly recommend Florida Pups to anyone looking for a puppy.

EDDIE
Cavalier King Charles Spaniel Puppy
in Port Charlotte
Sue Fensterbusch
6/30/2019
We have one Cavilier but wanted another.. We found this website and fell in love the first time we saw Oliver.. He loves his. Naps after playing all day... Very well settled in..

Charles
Cavalier King Charles Spaniel Puppy
in United
Tom, Patty and Alli McClusky
10/20/2014
This puppy made the transition from Charles in Florida to Riley in Wisconsin and did so as if it were perfectly normal! He flew in on Saturday night and took ownership of our hearts within seconds of his arrival. Riley turns 12 weeks old on the 21st of October (tomorrow) and he came to our household full of knowledge from his time with Joe and Crystal. He already knows to inform us of impending evacuations, so we are able to get him outside. I think that this fact alone, at his young age, tells us that the work that Joe and Crystal do is above and beyond our expectations. We now have a new member of our family and he doesn't seem to mind that he went from sun and fun to morning frost warnings! Thank you again, Florida Pups!

Johnny
Cavalier King Charles Spaniel Puppy
in United
Marc and Roberts Glassman
5/11/2015
We could not be happier with our new puppy.We recently had to put down our dog after 16 years.The breeder in Sarasota was wonderful. Our new Charlie plugged a deep hole in our heart. I would 100% recommend your company.

Tuxie
Havanese Puppy
in Palm Beach Gardens
Hi this is Crystal the owner of Sunshine State pups. I have never wrote my own review as that defeats the purpose but had to share that one of my puppy's named Ruby sent me flowers today!!! I've had flowers from my husband but never from a puppy! It was such a special gesture from such a wonderful lady named Kathie and her new furry daughter named Ruby. She also stated that you could feel free to contact her with any questions and will also submit her own review soon. Thank you Kathie AND Ruby! Really made what we do feel so worth it today because of you both! =)

Regal
Maltese Puppy
in Fort Mill
Chewie has taken leadership of our family and moved right in, what a great personality! This guy traveled 8 hours with us on the first day and never looked back, he has taken the whole house with love and kisses! Many thanks to Crystal and Joe with the FaceTime and calls! Vey good experience and love our boy!!

Mariah
Yorkie Poo Puppy
in Riverview
Maycee is now 8 months old she is smart,has a very good personallity and is good with everyone and everything so we went back and got her a sister just as cute and smart we love our girls!!!!!!!!!!!! Also, you have the cutest two little girls ever yourself! We love the atmosphere our babies were raised in! Good job!

XAVIER
Shih Poo Puppy
in Riverview
Baxter is now 4 years old and the King of My Castle. I am so thankful that I met Crystal and Joe via floridafurbabies.com. If you are looking for a forever furbaby, look no further. I have had the utmost respect for them since the first day we met. I was so comfortable that after I studied their website and spoke with Crystal on the phone I knew this baby would be mine. Before I arrived to meet them face to face I already had a name selected for my puppy. If the occasion should ever arise I would go back to them in a heartbeat.

Manson
Teddy Bear Puppy
in Ruskin
Breonna Scaccia
4/22/2015
We purchased Baxter from Crystal just yesterday! We already have a "Teddy Bear" and wanted to get him a brother to play with. I searched and searched for a puppy here in Florida and could not make a commitment as I was very nervous of how the puppy would be from just looking online. My husband found Baxter online with the Video that Crystal posted! I fell right in love. We made the 1 1/2 drive to North Port and when Crystal opened the door I was IN LOVE! He is the cutest most sweetest little guy. My older dog LOVES Him. They stayed up all night playing together last night and are best buds! Crystal is very informative and will make sure you feel very comfortable with your new addition! Look No Further than CRYSTAL and Floridapups.com
Accident & Illness coverage at the VET of YOUR CHOICE!
Low monthly payment
covers up to 80%
of the following treatments: