Local Pick-Up
CALL OR TEXT ANYTIME 941-253-2211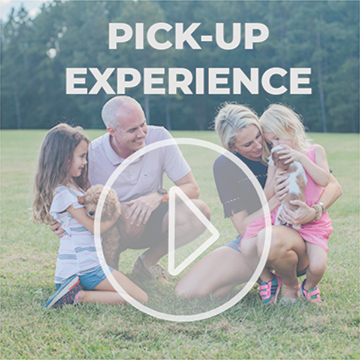 We Welcome Everyone to Our Home
If you're coming to pick up your puppy from our facility in Florida, our staff will make you comfortable and prepare you to take your puppy to their new home.
-Watch video above-
---
Please call us to schedule an appointment
24730 Sandhill Blvd, Unit 904
Availability Date
If you purchase a puppy that is not availble now, you are unable to pick up your puppy, until the posted availability date that is on your puppy's listing. The availability date is on your order confirmation receipt. USDA Regulations require the puppy to be 8 weeks old before separated from their mother.