PHOTOS FROM OUR CUSTOMERS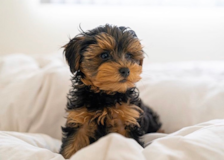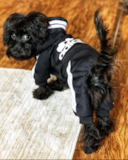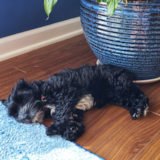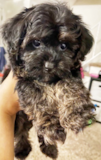 Yorkie Poo Puppies
Cheerful ~ Intelligent ~ Loyal ~ Social
A cross between a purebred Yorkshire Terrier and a purebred Miniature or Toy Poodle, the Yorkie Poo is one of the cutest designer dogs you'll meet. This beauty is a top breed at Florida Fur Babies and one of the most popular dogs in the United States. The Yorkie Poo puppies are fun-loving, loyal, and spunky little dogs that impress at every step. They are easy to train, very outgoing, and as cuddly as can be. They are also one of our favorite hypoallergenic breeds that don't shed. Find your perfect Yorkie Poo puppies for sale at Florida Fur Babies.
Read more
BREED INFORMATION
YORKIE POO
---
Temperament

Cheerful, Intelligent, Loyal, Social

Adult Weight
3-14 lbs
Adult Height
7-15 in
Life Expectancy
10-15 yrs
Rating

5.0

( reviews)
| | |
| --- | --- |
| Maintenance | |
| Training | |
| Shedding | |
| Adaptability | |
| Active | |
Yorkie Poo Reviews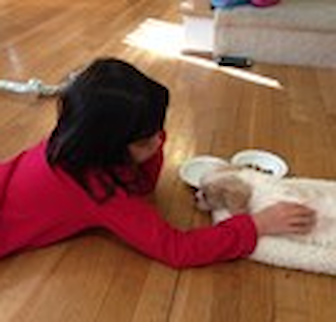 Charlie
Yorkie Poo Puppy
in Venice
I recently purchased a chavochon and he is the sweetest, warmest, gentlest, most playful puppy ever. I got him to surprise my children for Christmas and they were mesmerized by this adorable little pup. I would strongly recommend this company because they were very helpful, listening to what I wanted and suggesting the perfect puppy for my family. The puppy was well cared for and healthy when we received him. We purchased the Pup-pee-poo Palace crate and it helped to teach my puppy to use the pee pads within a week. He slept in the Pup-pee-poo Palace without crying after the first night! Thank you Sunshine State Pups for giving us an amazing new family member!!!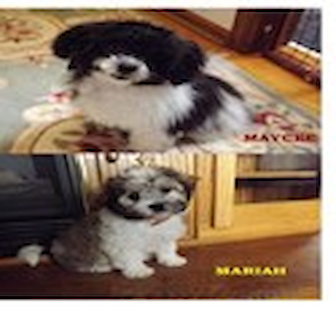 Mariah
Yorkie Poo Puppy
in Riverview
Maycee is now 8 months old she is smart,has a very good personallity and is good with everyone and everything so we went back and got her a sister just as cute and smart we love our girls!!!!!!!!!!!! Also, you have the cutest two little girls ever yourself! We love the atmosphere our babies were raised in! Good job!
YORKIE POO PUPPY
1lb 12oz @ 5.3 weeks
Details