PHOTOS FROM OUR CUSTOMERS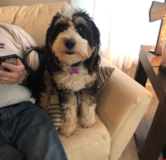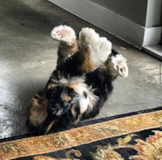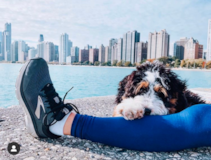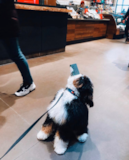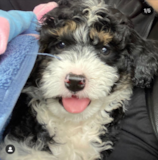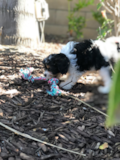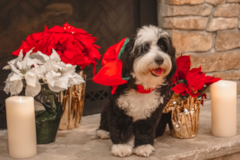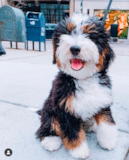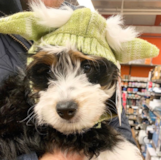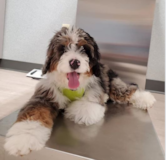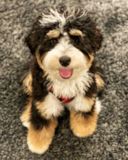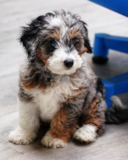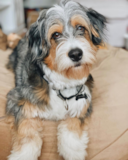 Mini Bernedoodle Puppies
Playful ~ Friendly ~ Intelligent ~ Affectionate ~ Gentle
Meet the cute Mini Bernedoodle puppies for sale. At Florida Fur Babies, our Mini Bernedoodle puppies that you can adopt are ready for a life of tight snuggles, games, and adventures. Mini Bernedoodle puppies are a cross between a purebred Mini Poodle and a purebred Bernese Mountain Dog. Like their parents and the standard Bernedoodle, the Mini Berne doodles impress with charming personalities, gorgeous looks, and a fun-loving nature. Mini Bernedoodles have unique traits. They are intelligent, hypoallergenic, and have a sweet, calm temperament.
Read more
BREED INFORMATION
MINI BERNEDOODLE
---
Temperament

Playful, Friendly, Intelligent, Affectionate, Gentle

Adult Weight
F1: 30-50 lbs/F1B: 20-30 lbs
Adult Height
13-22 in
Life Expectancy
12-15 yrs
Rating

5.0

( reviews)
| | |
| --- | --- |
| Maintenance | |
| Training | |
| Shedding | |
| Adaptability | |
| Active | |
Mini Bernedoodle Reviews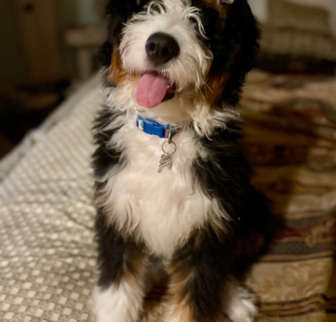 Bentley
Mini Bernedoodle Puppy
in Melbourne
Wonderful! We couldn't ask for a better dog!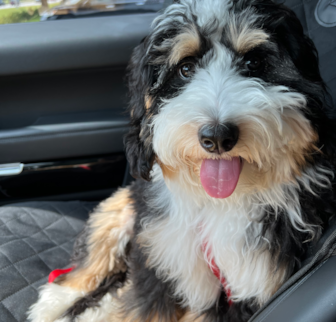 Reagan
Mini Bernedoodle Puppy
in Lakeland
Our experience at Fur-Babies was great! Crystal and Joe were wonderful to work with and were always quick to respond to any message or concern. Reagan is a very loving and smart dog. She has been so easy to train and learns commands very quickly. Reagan has a special bond with each family member, and we are so happy to have such a wonderful dog. Thanks, Fur Babies!
F1 MINI BERNEDOODLE PUPPY
6lb 12oz
Details
F1B PETITE BERNEDOODLE PUPPY
6lb 3oz
Details